The CuisinArt Resort and Spa on the Caribbean island of Anguilla is generally classified as a 5-star resort and it certainly didn't disappoint during my stay in April 2009! From the moment that my friend and I arrived on the grounds, we felt completely welcome and practically spoiled by the friendly staff of the hotel.  The check-in process was smooth and quick, but it's possible that it only seemed that way because it all happened as we lounged on a lobby sofa sipping our complimentary rum punches.  :)
We were escorted to our room by a hotel staff member who, while pointing out all of the amenities of the resort and our room, kept us laughing just about non-stop.  I remember that after he left our room, my cheeks hurt from smiling so much!  It was a good feeling to have that kind of fun interaction with someone right off the bat and I felt that it was a great start to our vacation.
Our room was a second-floor junior suite in a beachfront building with two queen-sized beds, a walk-in closet, and a beautiful marble bathroom complete with 2 sinks, a large soaking tub and a separate shower.  The colorful living area was set with a television, mini-bar, writing desk and a sitting area (sofa and 2 chairs) that looked out upon a stunning view of the gorgeous water of Rendezvous Bay.  I honestly could not have asked for more in a hotel room and I can't think of a single thing that went wrong with the room during our stay.  The housekeeping staff did a wonderful job at keeping our room clean and the nightly turn-down service was yet another way that we were spoiled while we stayed at the CuisinArt.
Photos of a CuisinArt Resort & Spa Junior Suite in April 2009 (interior, balcony and view):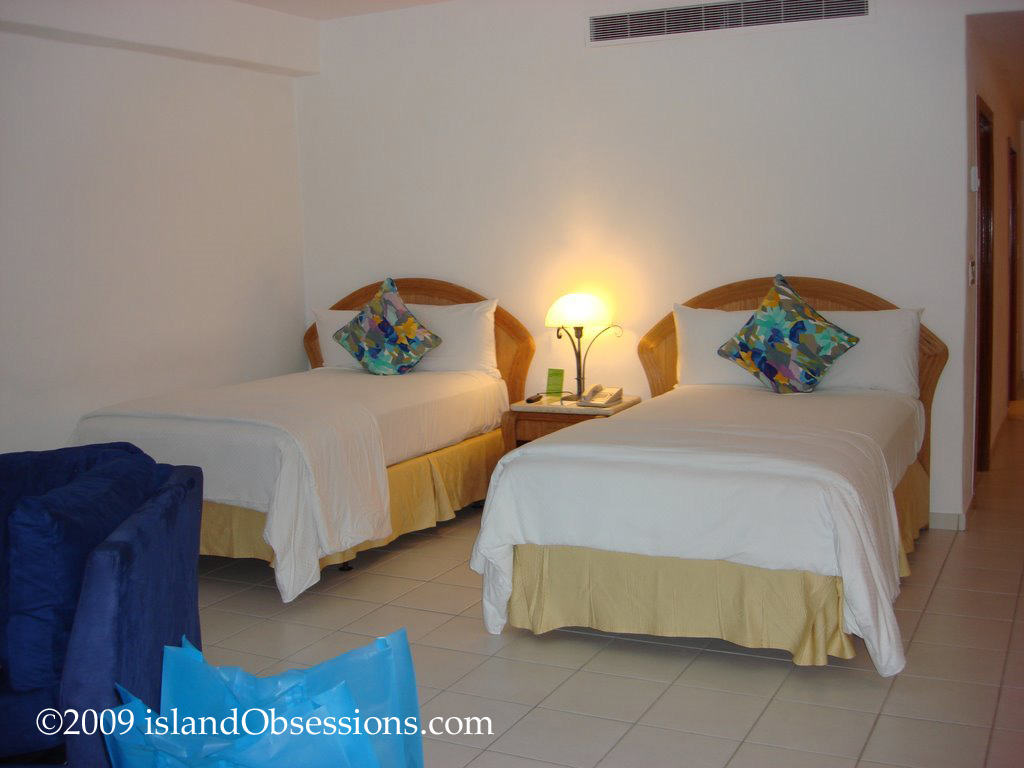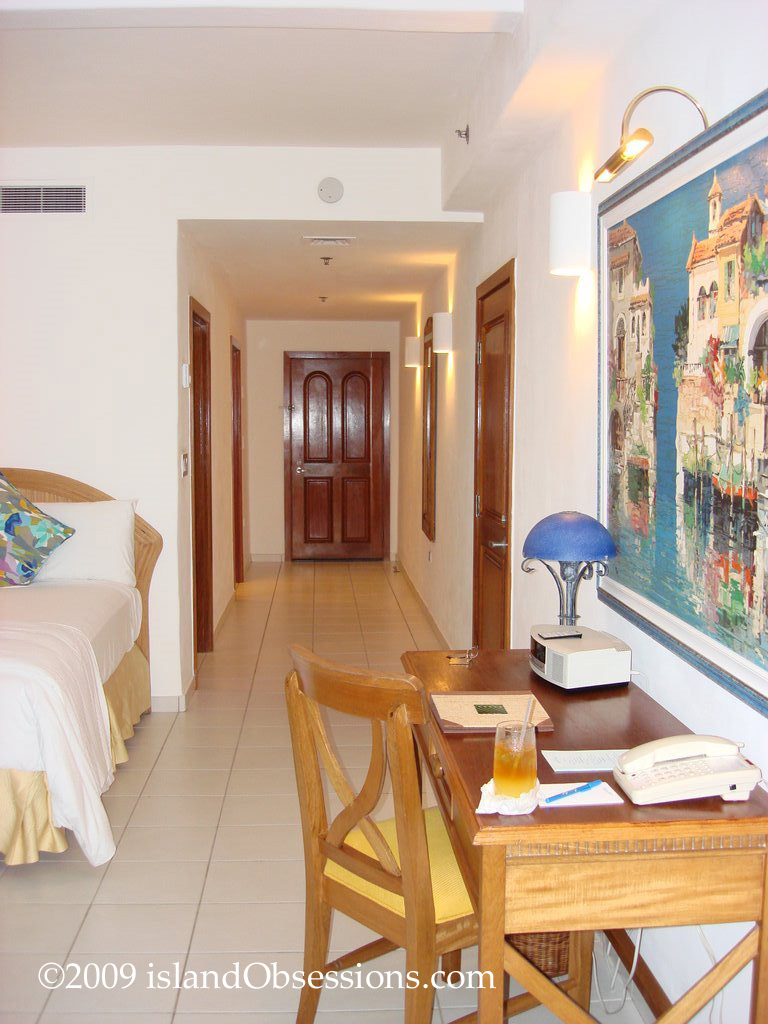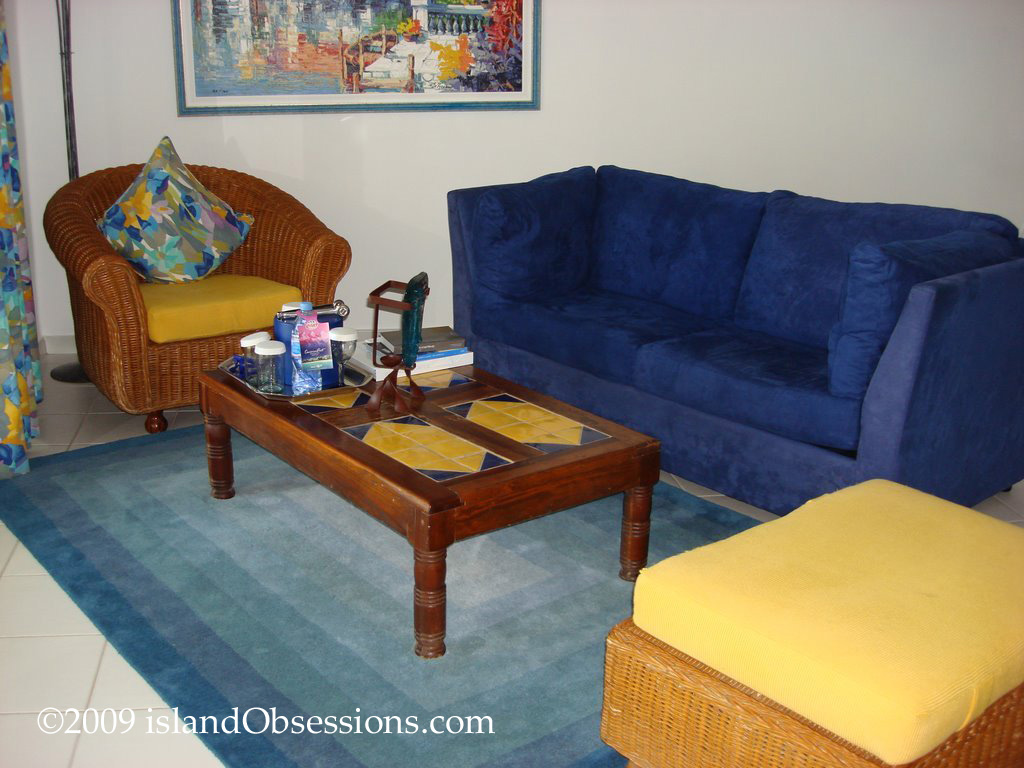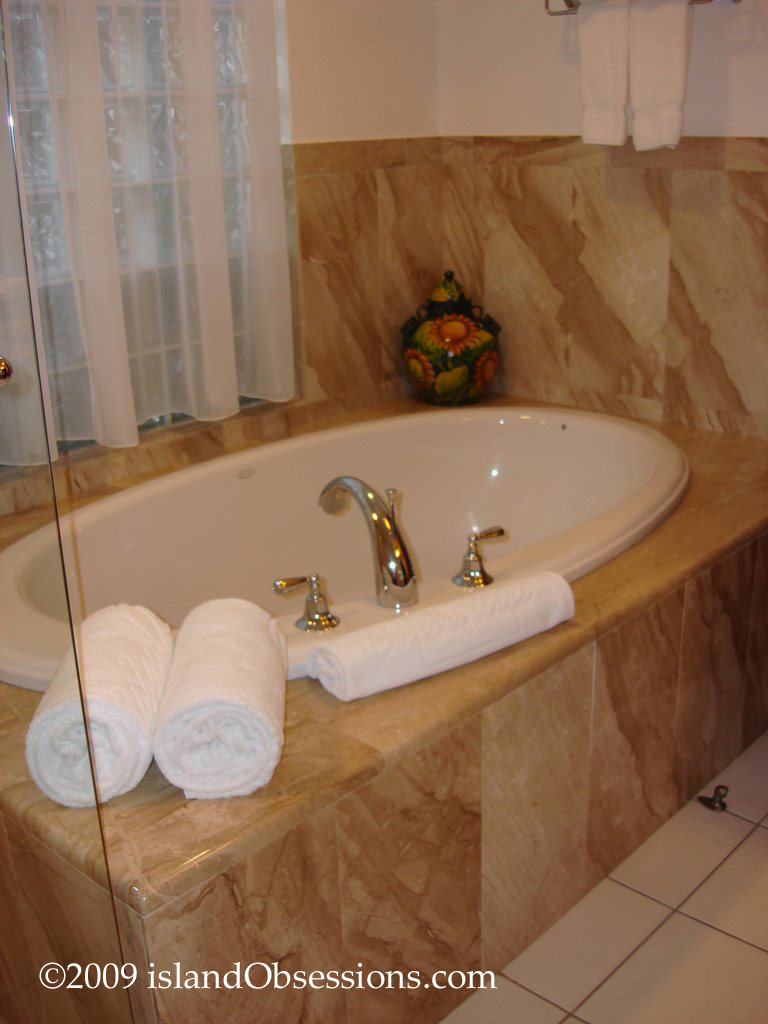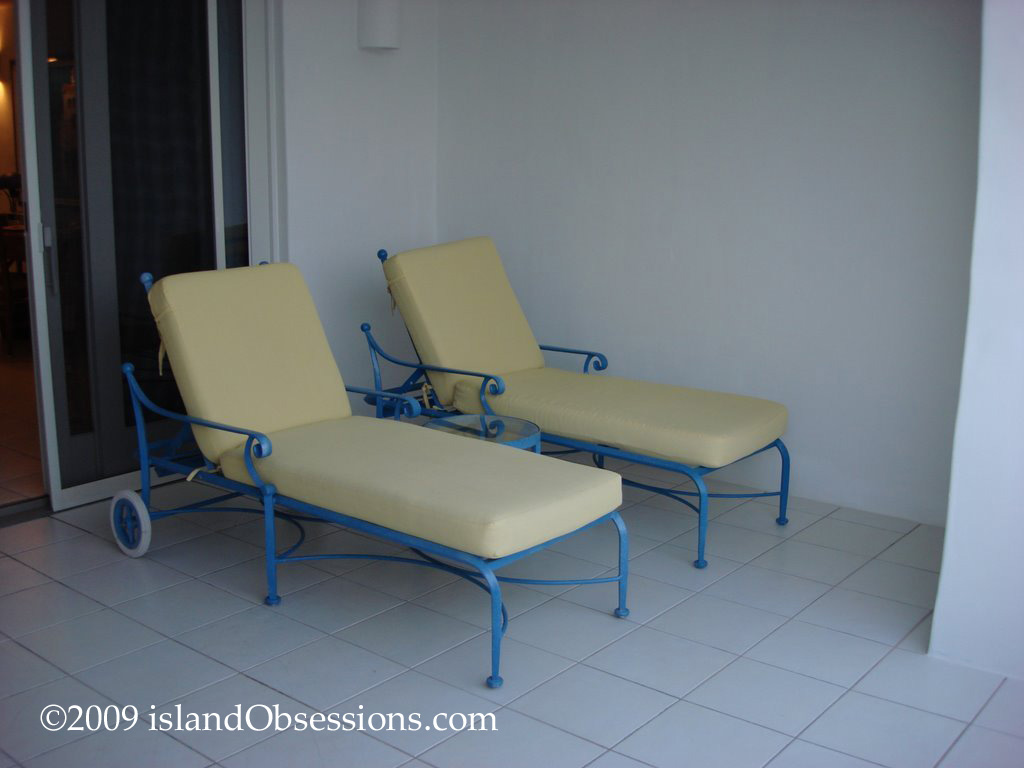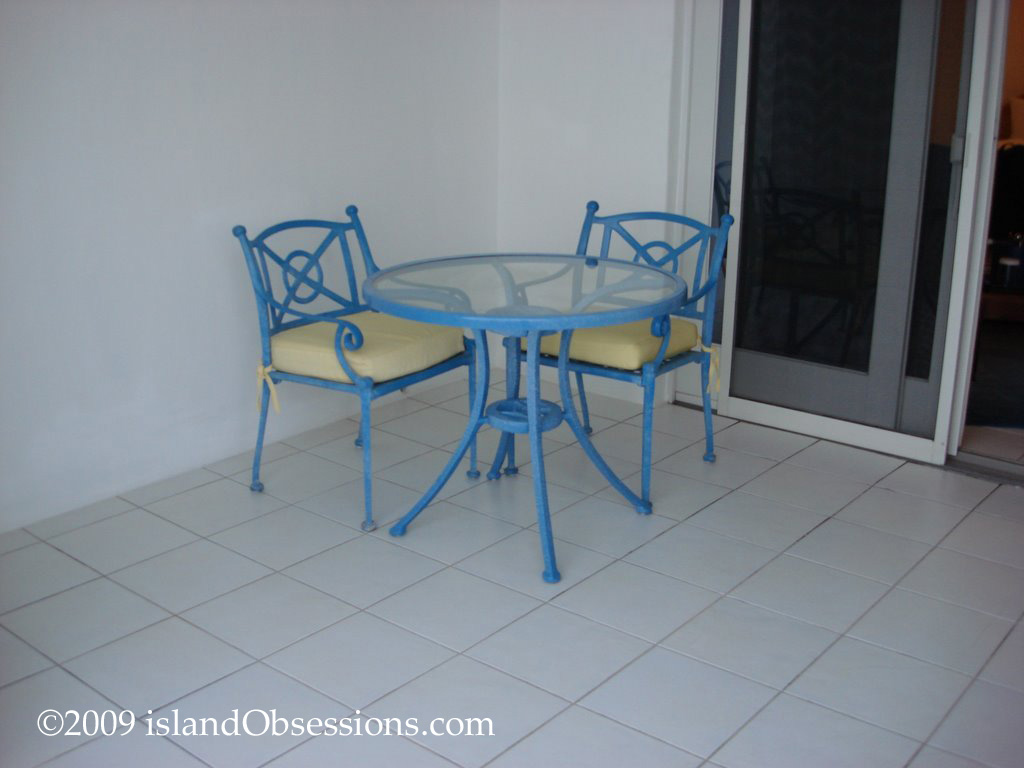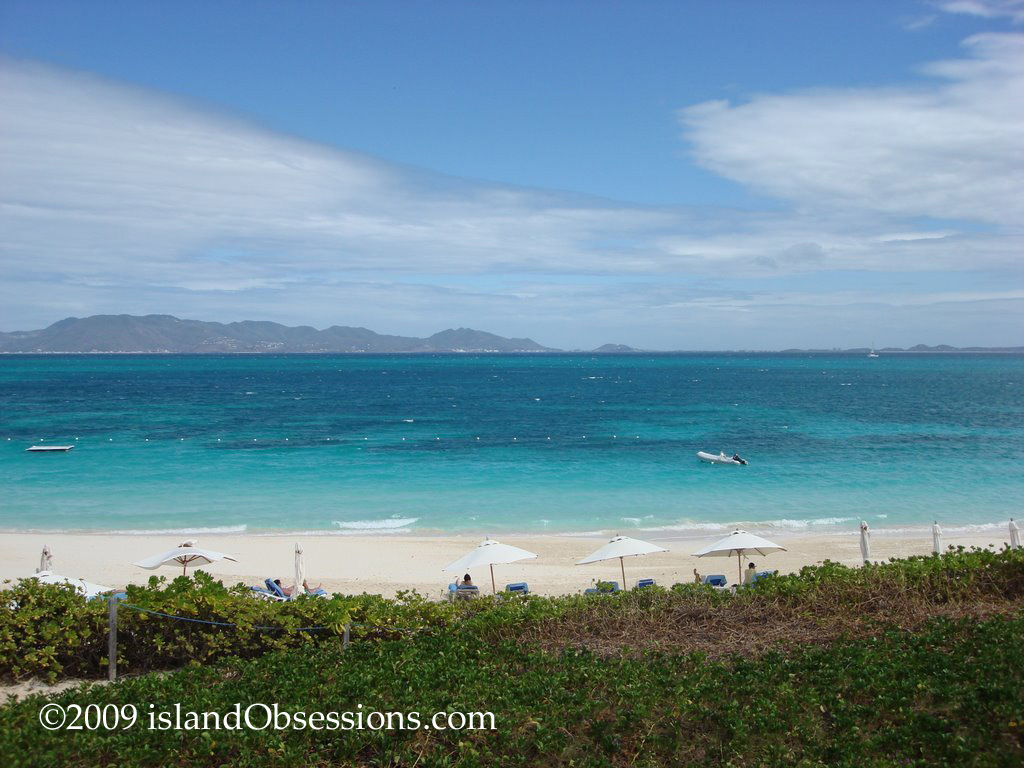 With this being a "girlfriends getaway" type of trip, my friend and I splurged and booked the "Indulgence Package" offered by the Venus Spa at the CuisinArt Resort.  This package allowed for three spa-treatments per person, and they were absolutely heavenly.  Though I am not much of a spa person (I just don't visit them very often), I was very happy with the treatments that I received.  The Warmed Seashell Massage was probably my favorite of them all.  The spa staff were so friendly and they made me, a relative spa-novice, very comfortable in all settings.  I even had the most wonderful conversation (initiated by me, not her – so no worries that you will be pinned into a conversation you don't want to have) with my spa therapist throughout a Honey and Almond Scrub treatment in which I learned a bit about life in Anguilla.  I was really happy to have had that conversation with her and I am thankful that she was willing to talk to me and satisfy a bit of my curiosity.
We were also very happy with the meals that we had at the two restaurants on the resort: Cafe Medeterreneo and Santorini.  The complementary continental breakfast at Cafe Med was always delicious, with my favorite part being the freshly baked chocolate filled pastries.  Cafe Medeterreneo also offers great sandwiches, salads (with veggies from the resort's own hydroponic farm!), and pizzas.  Santorini offers more of a fine-dining option, and we were completely stuffed and happy after our dinners there.  We even took part in the resort's Lobster Barbecue night which offered a fabulous buffet of food alongside the main attraction of Caribbean spiny lobsters cooked to perfection.
The CuisinArt resort is on Rendezvous Bay, on the southern side of Anguilla and has a great view of St. Maarten.  The beach is pristine, perfectly uncrowded and in my opinion, you just can't beat the stunning blue-green water of the Caribbean.  I highly recommend that you take some time to hang out at the hotel's beach bar where you can chat with the friendly bartenders and get a mixed drink in a whole coconut (complete with green outer shell) which very well may be larger than your head.
I don't think that I could have asked for anything more from the CuisinArt resort.  It just seemed that all of the details were set perfectly in place.  The concierge and front desk staff were always friendly and quick to respond to our questions and requests.  The general manager recognized us off the top of his head and asked how our room was (he even remembered our room number without having to look it up!).  The pool and the grounds of the hotel were immaculate (Take the garden and hydroponic farm tours if you get a chance!) and were well taken care of.  Two computers were available in a small room off of the lobby for guests to check e-mail and the two on-site shops were good sources of anything we may have forgotten to pack.  I have to mention, again, how friendly the staff of the CuisinArt was with us.  In fact, several of the staff members became what we are sure are life-long friends. They made that visit (and surely future visits) absolutely unforgettable and we feel lucky to have met them.
Overall, I had a wonderful experience at the CuisinArt resort.  To have come away not only incredibly spoiled by a fabulous resort, but to have bonded with the people that we met there was far more than we could have ever asked for.  Thanks, CuisinArt!