I stayed at the Carimar Beach Club on Anguilla's Meads Bay for ten days in August 2009.  Even though it is considered to be a 3-star hotel, I thought that it was a really a wonderful place to stay and I'm sure I'll stay there again in the future.
My beachfront 2-bedroom 2-bathroom suite was located on the ground floor of one of Carimar's six guest buildings (each building has four units).  Since I only needed one bedroom during my stay I chose the one that I wanted (the one-king-bed room as opposed to the one with two twin-beds) upon arrival, and the other was locked to prevent use.  The master bedroom (the one with one king bed) had a closet, dresser and two side tables for storage.  The attached bathroom had a shower (no tub) and other standard bathroom necessities.
The suite was also equipped with a full kitchen with standard appliances including a refrigerator, freezer, stove, oven, microwave and coffee maker.  There is no need to bring any cooking implements either, since the kitchen was also fully stocked with  utensils, dinnerware, cookware and other kitchen basics (paper towels, soap, etc.).  There was also a spacious dining area and a comfortable living area with a couch, chairs, a flat-screen television, and even a selection of books to read in case you forgot your own. The sliding-glass door opened up to a patio with two lounge chairs and, from there, it took only about 20-steps to get to the gorgeous water of Meads Bay. I never had any problems using the in-room high-speed internet connection (ethernet) – I don't believe that Carimar offers a wireless option.
Photos of Carimar Beach Club Beachfront Apartment in August 2009 (interior and view):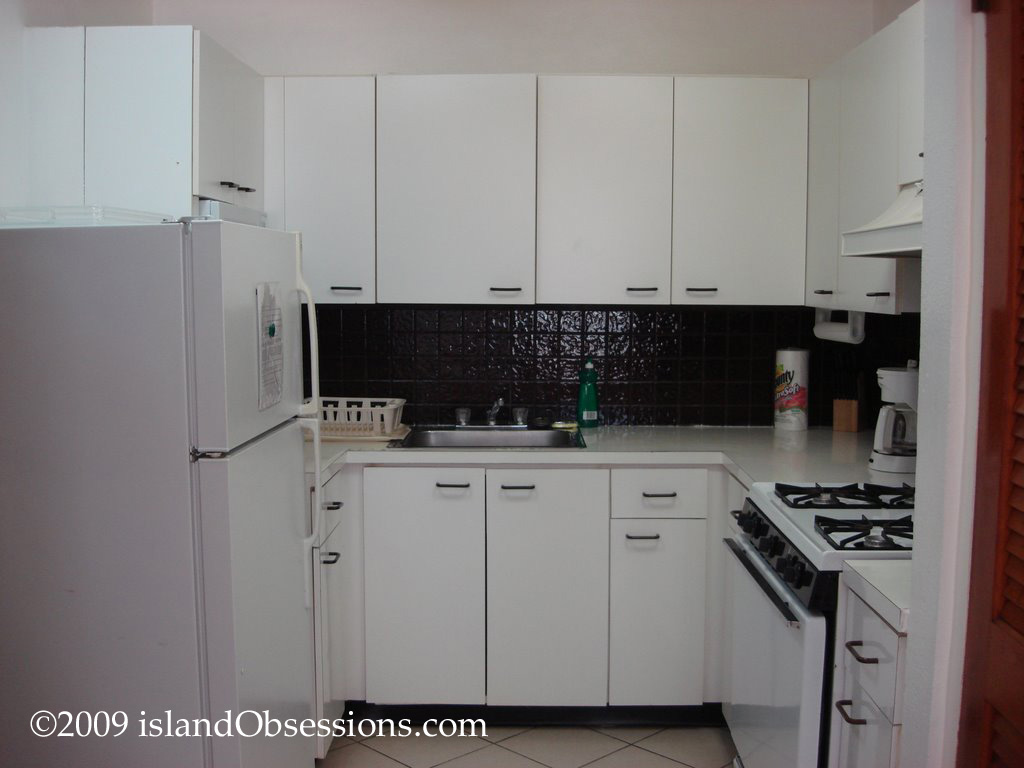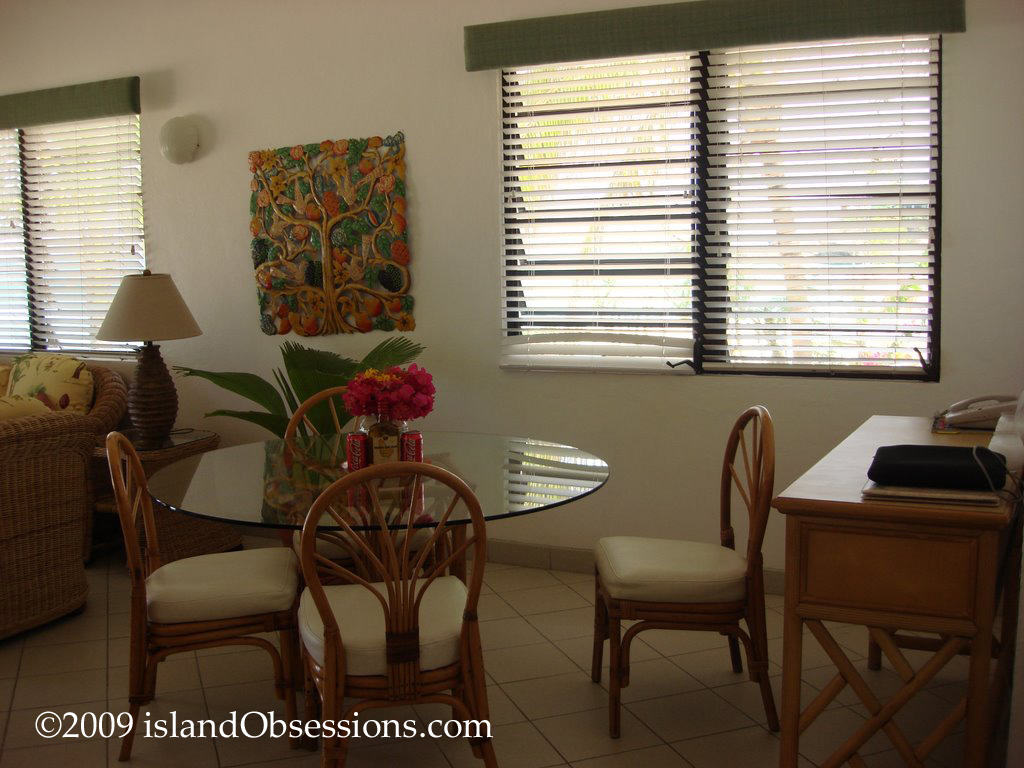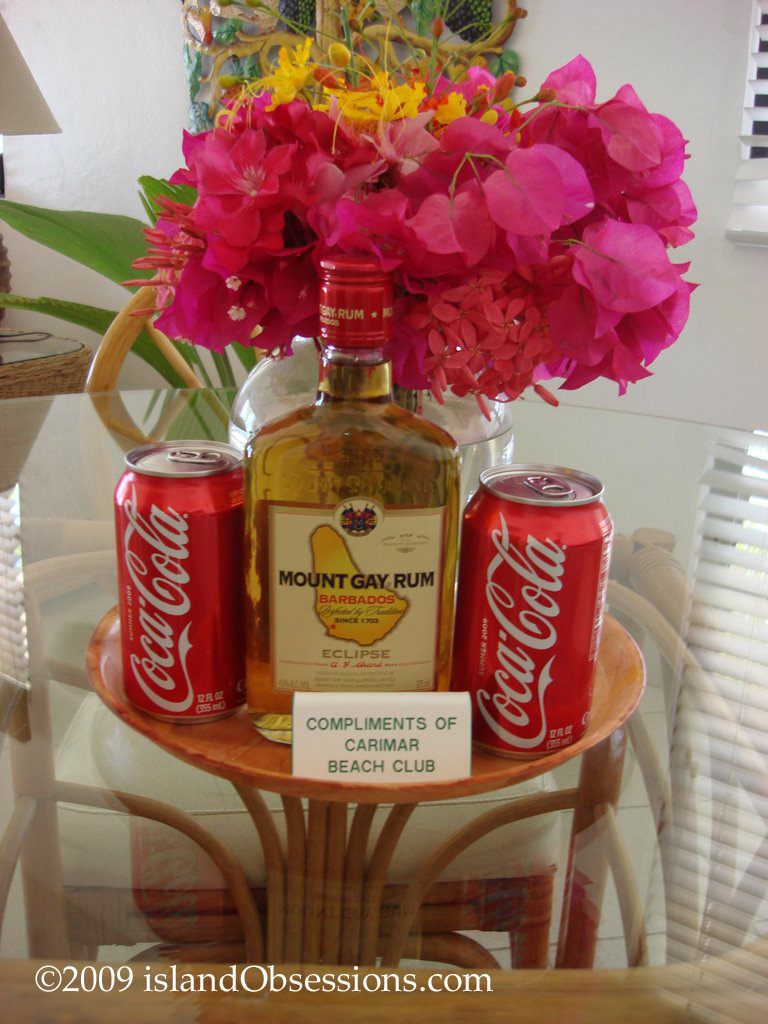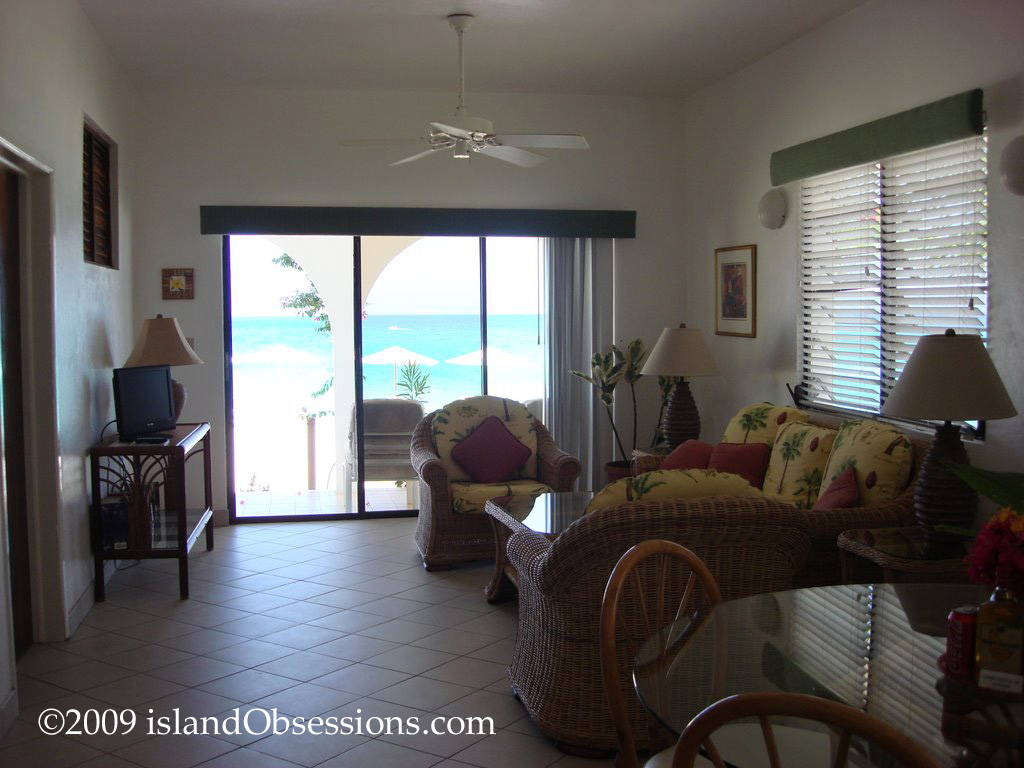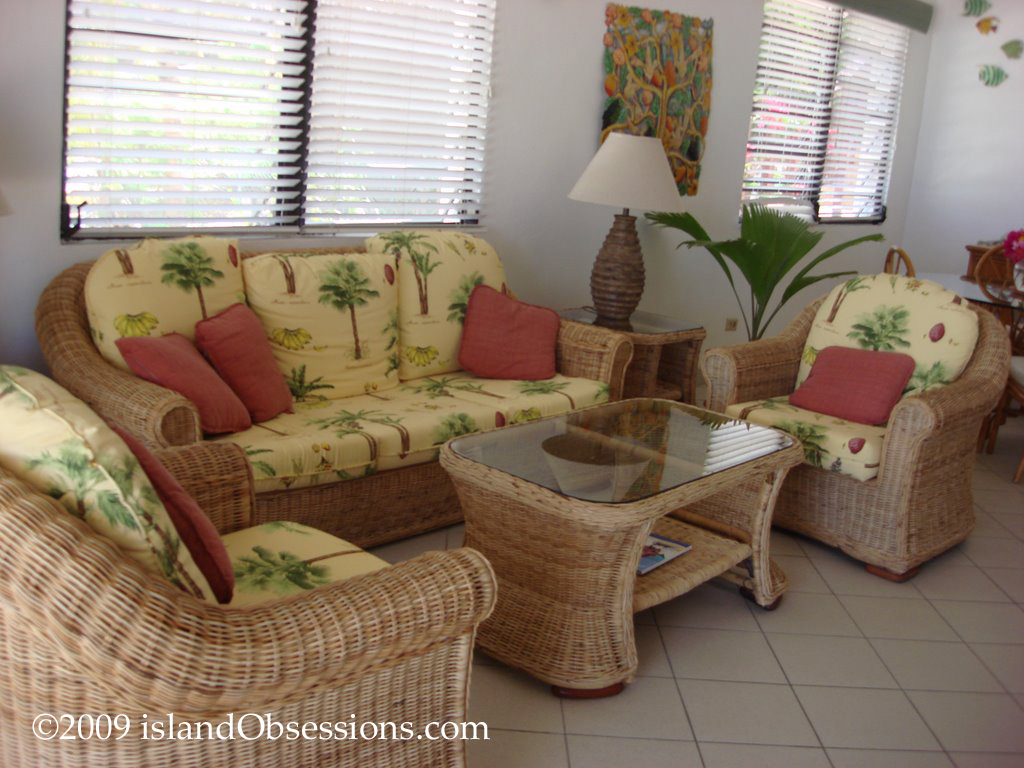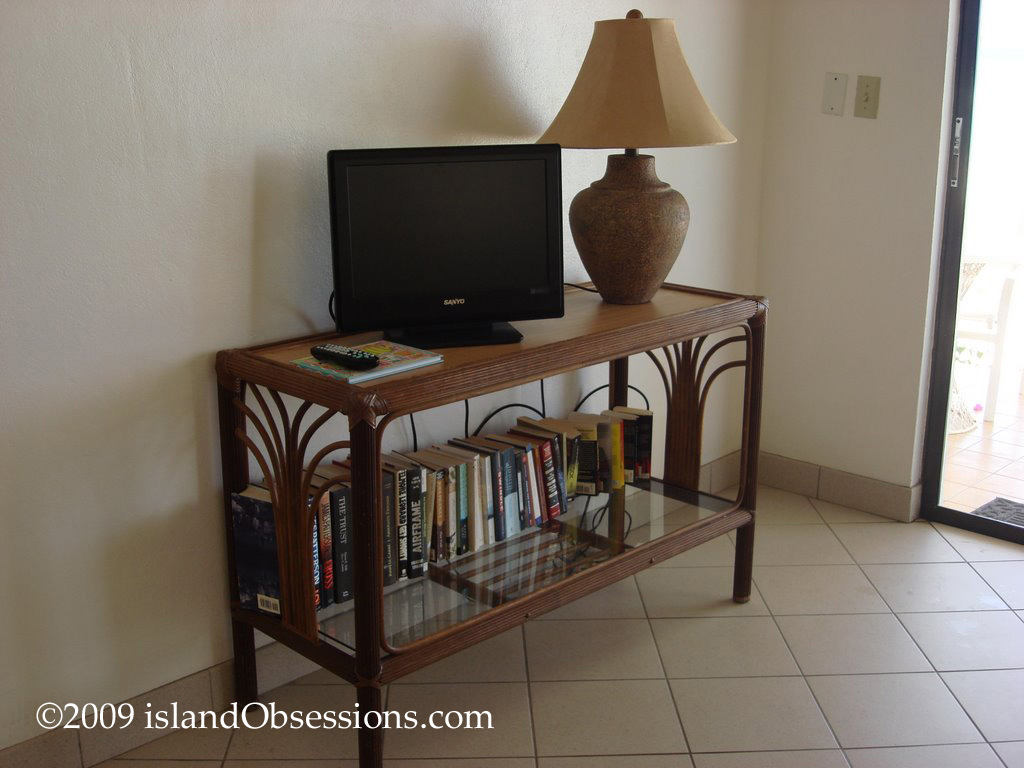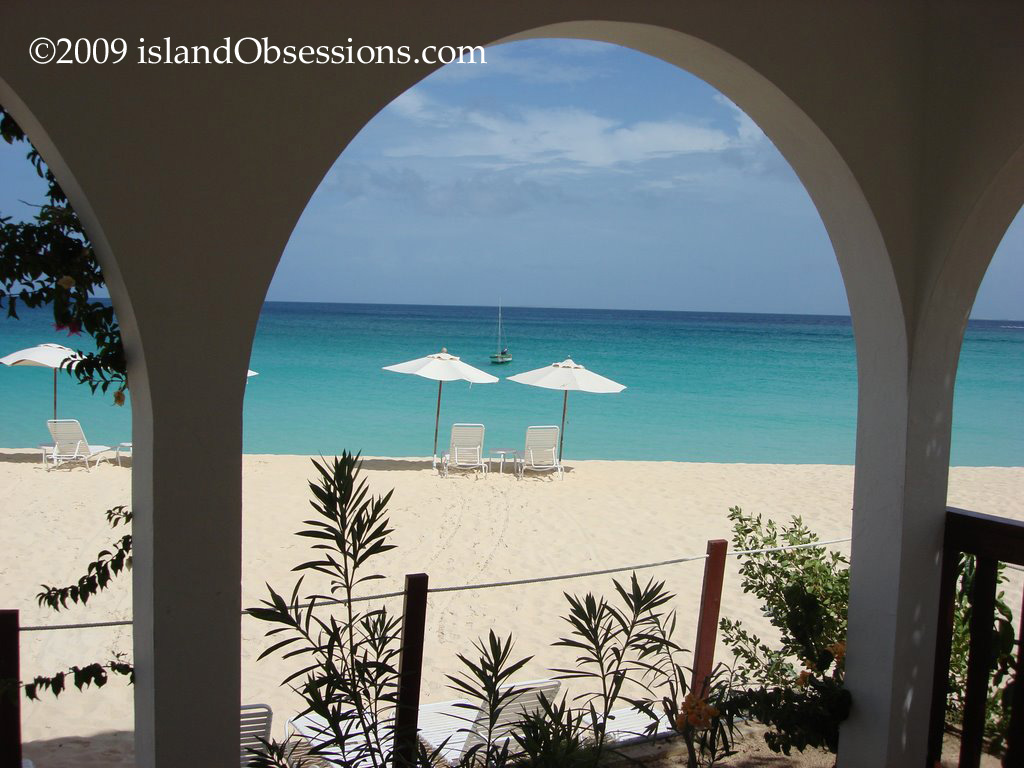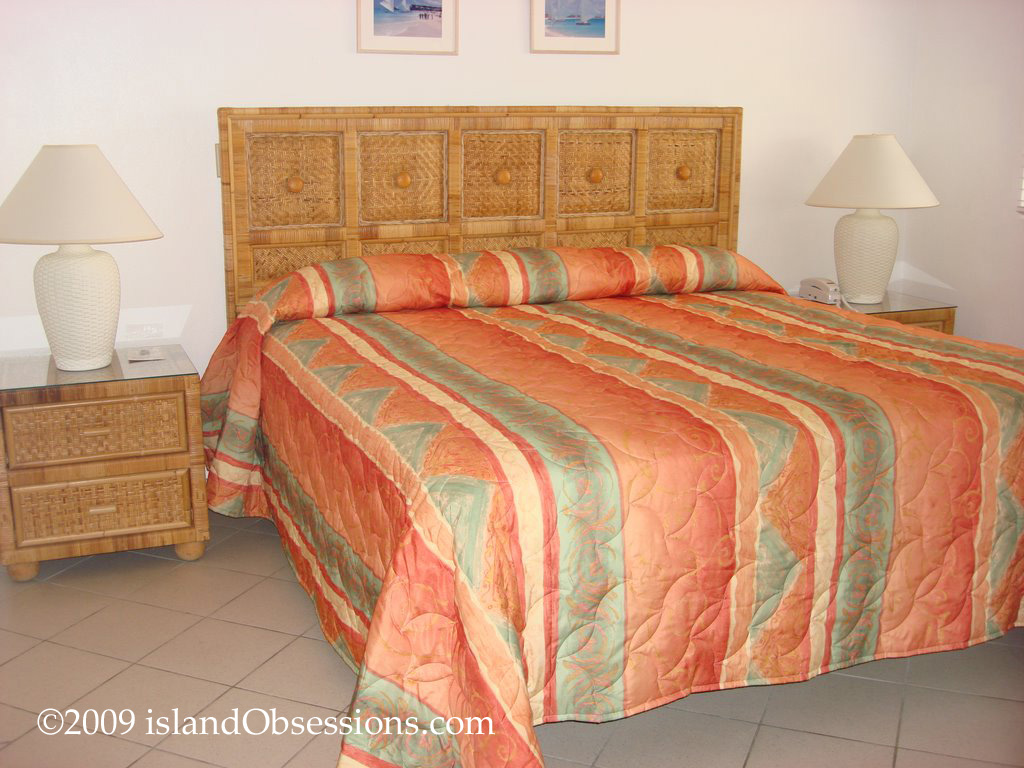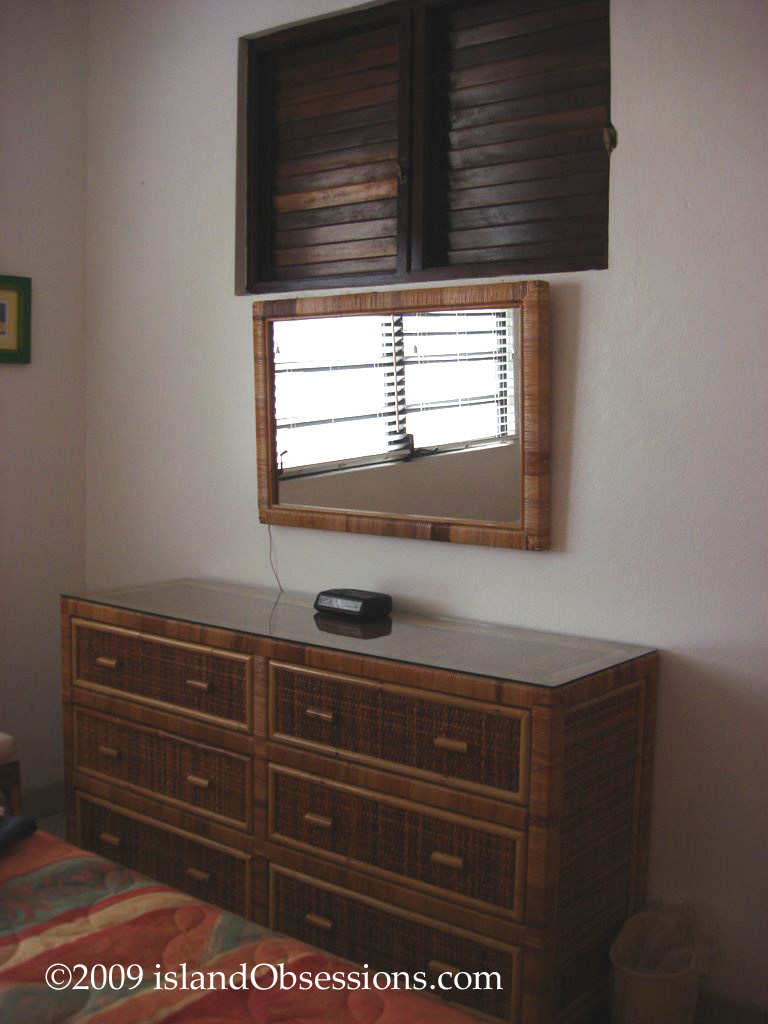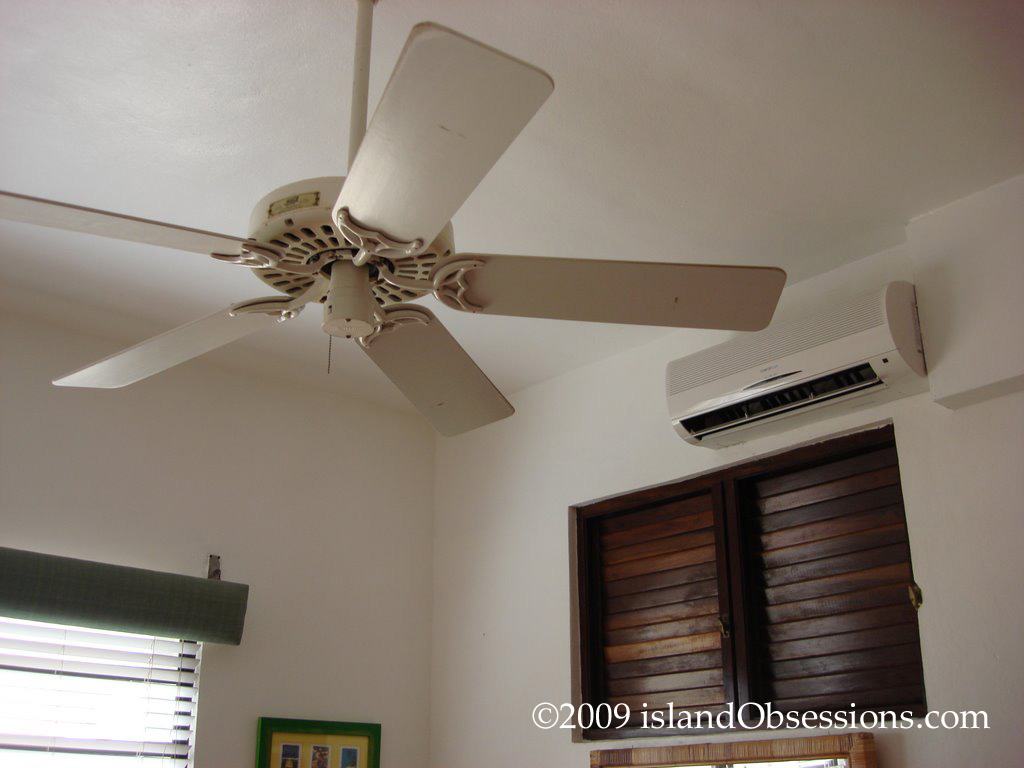 Only the bedrooms in each suite have air conditioning, and if I happened to be in my room around mid-day, that proved to be a bit challenging for me in the 90+ degree August heat.  However, I was usually on the go during the day so the heat in my room wasn't as much of an issue for me as it could have been.  If I was around during the day, the ceiling fans in the kitchen, dining and living areas did provide some relief and it was easy enough to cool off in the bedroom or in the beautiful turquoise water that was right outside my door!
The Carimar staff members were all very kind and they were always quick and responsive when I had questions or requests.  In fact, I was impressed that they were usually proactive in reminding me of my scheduled activities and in asking whether I would need a taxi well in advance of my appointment times.  Even though I have never felt unsafe in Anguilla, it was still good to see that Carimar has a security guard on the grounds at night and that he was tasked with locking any rooms and rental cars that were unlocked after dark (So always keep your keys with you at night!).  Housekeeping services were excellent and the room was always kept perfectly clean.
Carimar is within walking distance of the Malliouhana Hotel and Spa, Blanchards Restaurant and the Straw Hat Restaurant at the Frangipani Beach Resort.  Christine's Mini-Mart and B&D's Barbecue (open only on Fridays and Saturdays, I believe) are a little bit further away, but I would also consider them to be within walking distance of Carimar.
My stay coincided with Anguilla's annual week-long summer Carnival, and when the festivites moved to Meads Bay for one day of the week, my spot at Carimar was absolutely perfect!  I could watch the day's boat race, partake in the many food and drink tents (set up just for the day), socialize with friends on the beach, and lounge around listening to the live music all without having to drive an inch away from my hotel.  Fabulous!
There were definitely differences between Carimar and the 5-star CuisinArt Resort and Spa (where I stayed on my previous visit), but considering the relative bargain of Carimar, I was happy.  Some may want to pay more to have full-suite air conditioning, a pool, a spa and on-site dining, but these things are so easy to overcome at Carimar, I wouldn't mind saving some money from time to time… especially if you're like some people who visit more than once a year! :)  I definitely loved the CuisinArt and I will likely stay there again in the future, but for those times when I need a more budget-conscious option, I wouldn't hesitate to stay at Carimar again.