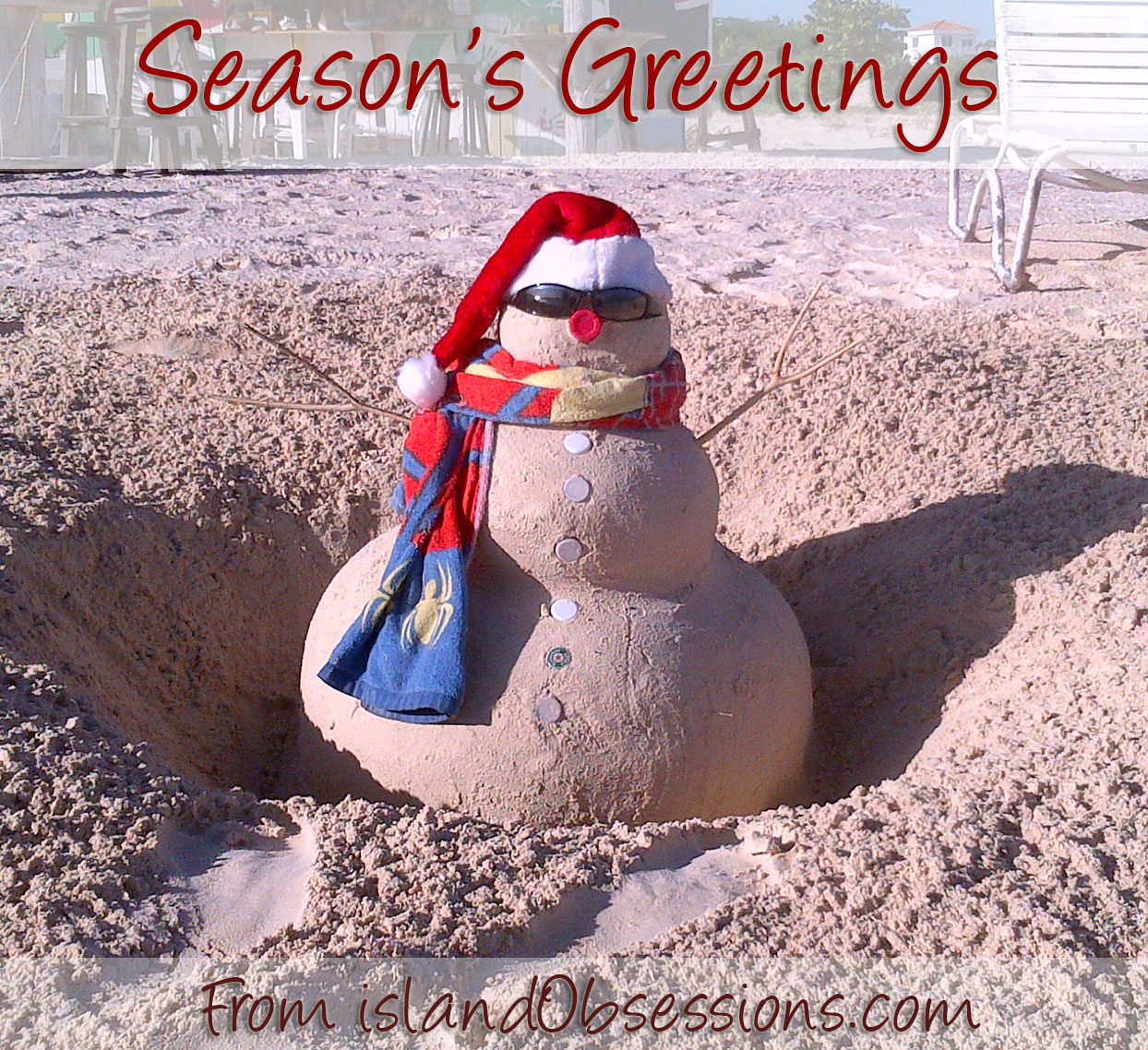 Since my last post was about six months ago, I bet you thought that I forgot all about my island obsession, didn't you? Ha! Not a chance!
In accordance with the saying "You've gotta work hard to play hard", I've been putting my nose to the grindstone for a while and it all finally paid off with another glorious trip to Anguilla! I just got back a few days ago and it was as difficult as ever to leave a place that I love so much. But, because I feel that my ties to my wonderful friends there (actually, I just refer to them family now) get so much stronger every time I visit, I have zero doubt that I'll be back very soon.
Part of my "play hard" effort involved building the above sand snowman with the one-and-only Garvey Lake at the SunShine Shack, on Rendezvous Bay. I initially had the intention of sending pictures of it to my friends at home, who were buried under ice and snow at the time, but I later decided that that would be too cruel.
I give Garvey most of the artistic credit while most of my time went into constructing a solid foundation (i.e. making a big dense pile of sand), conceptualization (Garvey initially insisted on a two-tiered sand snowman, as shown below – can't blame an island guy for not knowing there should be three – but after putting my foot down, the sand snowman got a proper midsection), and following Garvey's directions to turn it into a masterpiece.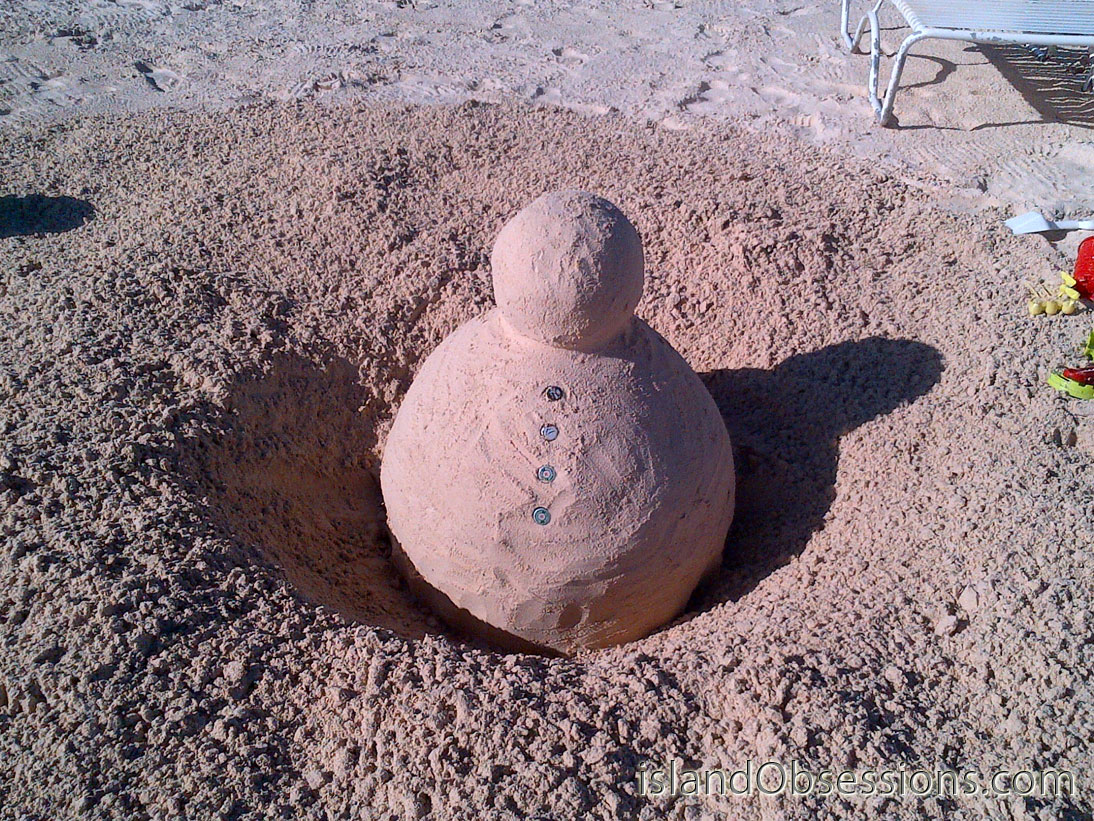 And here's Garvey posing with the finished product: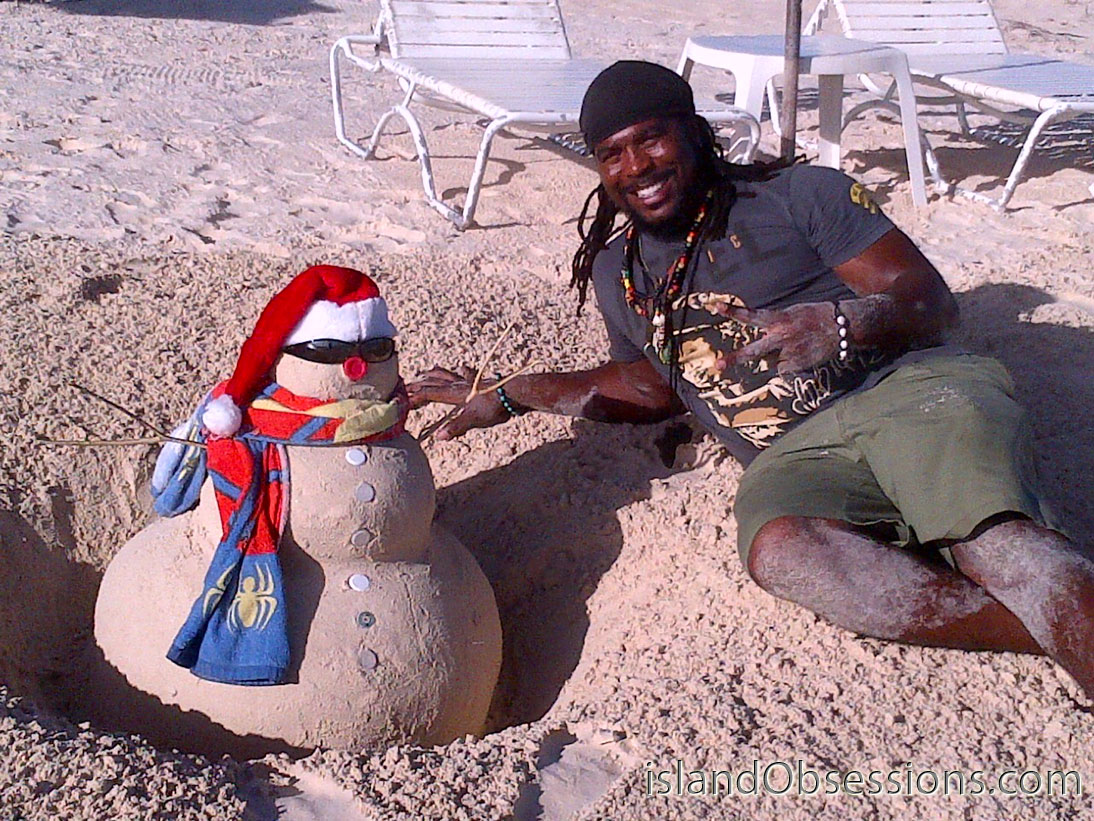 A few days later, I returned to the SunShine Shack with Francie (of Udder Chaos fame) and her family to find that the rain and tide had really done a number on the sand snowman – large pieces of its head had crumbled off and the body looked like an amorphous blob. With Francie being a true engineer ("We gotta fix it!") and me being a mushy-hearted brain-dead girl on vacation ("Poor sand snowman!"), we set about reconstructing a new version.
You may have seen the 2nd sand snowman in Francie's tweet here (or on Facebook), but for those of you who didn't, take a gander at sand snowman 2.0: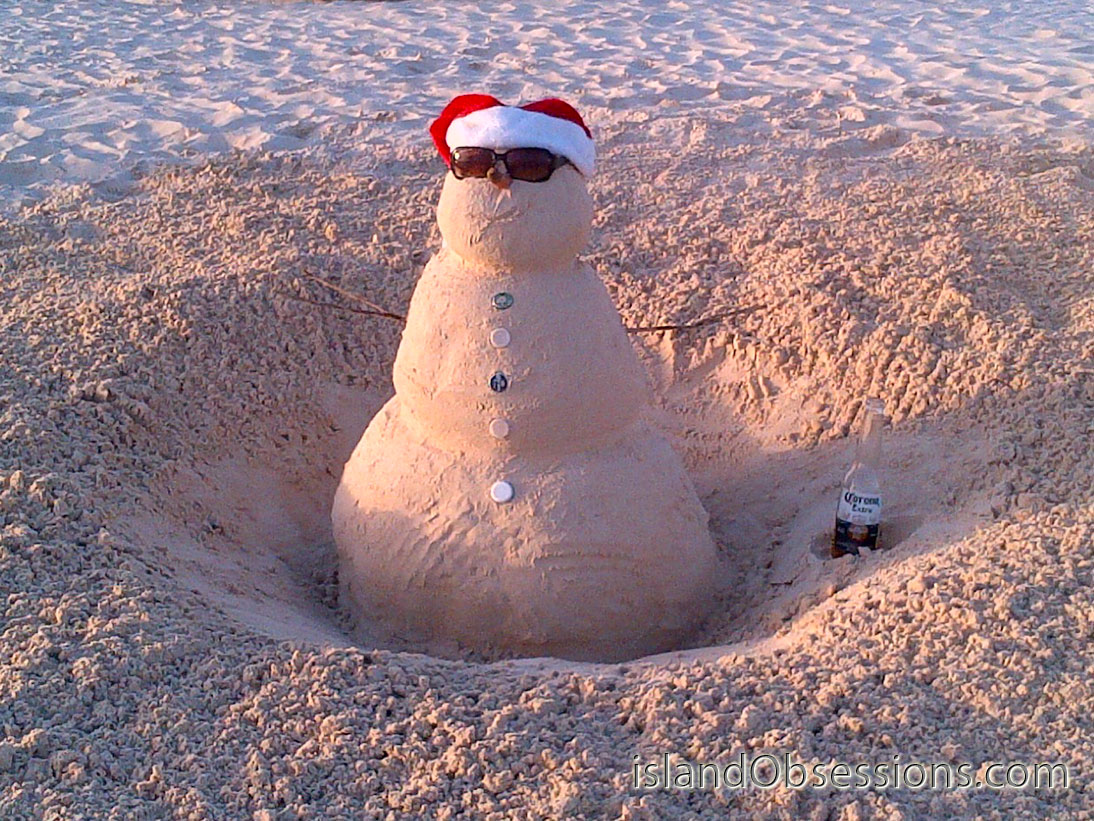 Not too shabby, right? This one shed the scarf and clearly likes a cold drink.
I hope that you all have a happy and healthy holiday season and many new island adventures in 2014!